Video Booth at Pride Island 2018
Macy's Sponsors Video Booth at Annual Pride Island Event
Q: What is the most colorful, fabulous event we could imagine capturing on video?
A: PRIDE.
Our team was lucky enough to be invited to the Second Annual Pride Island music festival for Pride 2018! Macy's (we love you!) sponsored an in-motion video booth for both days of the vibrant celebration. And when we say that our booth was on fire, you better believe that we mean with a capital F for FIERCE.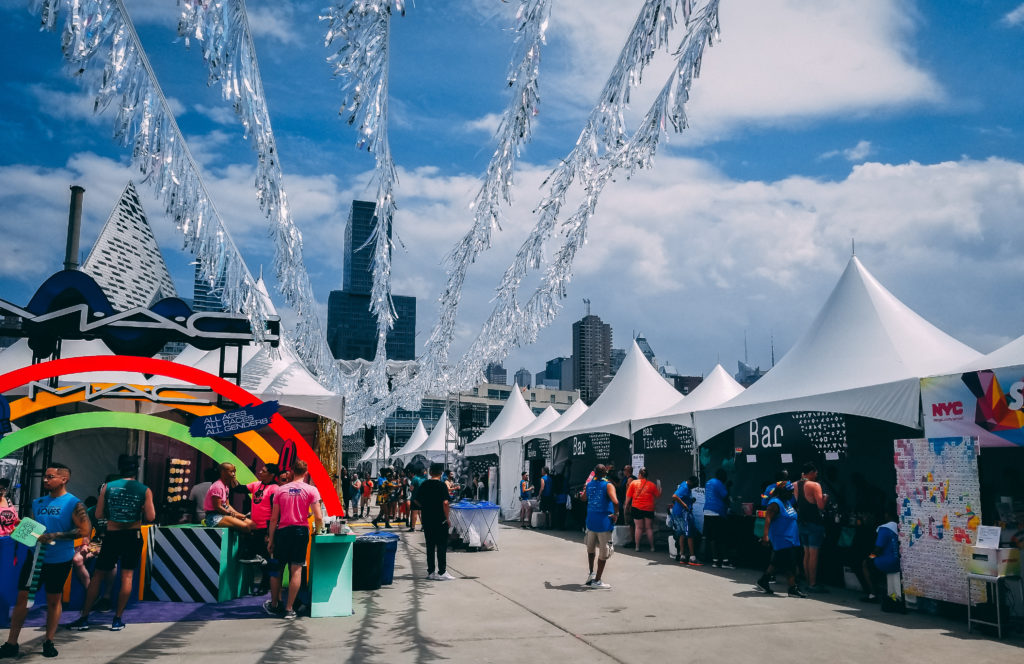 The music festival was held at Pier 97 on the Hudson, which gave us more than enough space to create a truly vibrant set for the music videos. Set against a rainbow backdrop reading "pride+joy," partygoers could dance, pose, and give face through a sky of disco balls. And oh boy, did they! Never have we seen such a enthusiastic, energetic crowd so eager to get into our in-motion video booth! Our technician loved the on-site editing process, because the models were giving him an overabundance of material to work with. And, as always, anxious revelers could share their videos, complete with music and special effects, immediately from our social media kiosk.
Events like Pride Island really are why we do what we do here at Shake and Share Media. Seeing celebrators get excited by our beautiful sets, our carefully-selected custom props, and genuinely just enjoying being in our video booth is a remarkably fulfilling feeling. The videos we filmed over the course of those two days are some of our best we've captured to date! PROUD to have been a part 🙂