Boomerang Booth Brand Activation at Indie Beauty Expo
SkinTē Features Boomerang Booth at 2018 Indie Beauty Expo in New York City
"I think our exhibit is busier than all the others because people want photos in front of that ring light!" – Happy Entrepreneur
When you're one of hundreds of inventive brands, all of whom are literally showering shoppers with free samples, it's easy to get lost in the commotion. The team at SkinTē was looking for a unique activation to garner interest in their exhibit, and Shake and Share Media provided the solution!
Some background: SkinTē is the first sparkling collagen tea to hit the beauty and wellness market. The brand was founded by three female powerhouses–a doctor, a chef, and a businesswoman–and is scheduled to launch in early October.  Until then, the ladies are building partnerships and marketing across the country while they perfect their products. This month they traveled to the East Coast to show at the 2018 Indie Beauty Expo. IBE is a three-year old beauty convention that promotes Indie brands to strategic markets worldwide.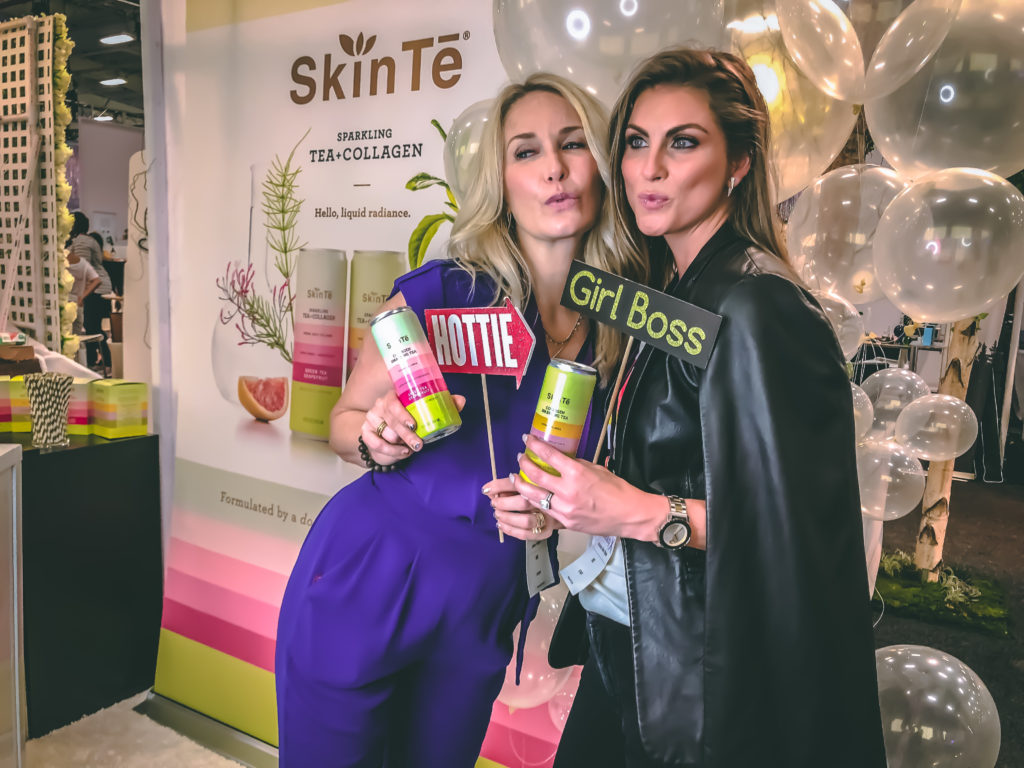 In a high-volume, low real estate venue like the IBE, our ring-light Boomerang booth really shines (more puns!). If you didn't know, the ring light is notorious amongst beauty and fashion communities for producing the best lighting for make-up, modeling, and–you guessed it–SELFIES. Visitors stopped to snap a quick glamour shot, and then stepped in to sample SkinTē and learn about the product! On the flip side, the SkinTē marketing team was able to capture invaluable branded content through our photo booth activation. And because Shake and Share offers real-time social media sharing, each photo instantly added to their online presence!
If you're looking for an exciting, experiential activation for your brand, head to our website and find the beauty within! (Ok, I've outpun myself.)