Photo Booth live for Sunnylife
Our photo booths were set up on multiple levels at Bloomingdales NYC for a grand, store-wide, Sunnylife promotion!  The Australian brand is the leading outdoor lifestyle company which draws inspiration from the most pleasurable elements of chic summer living.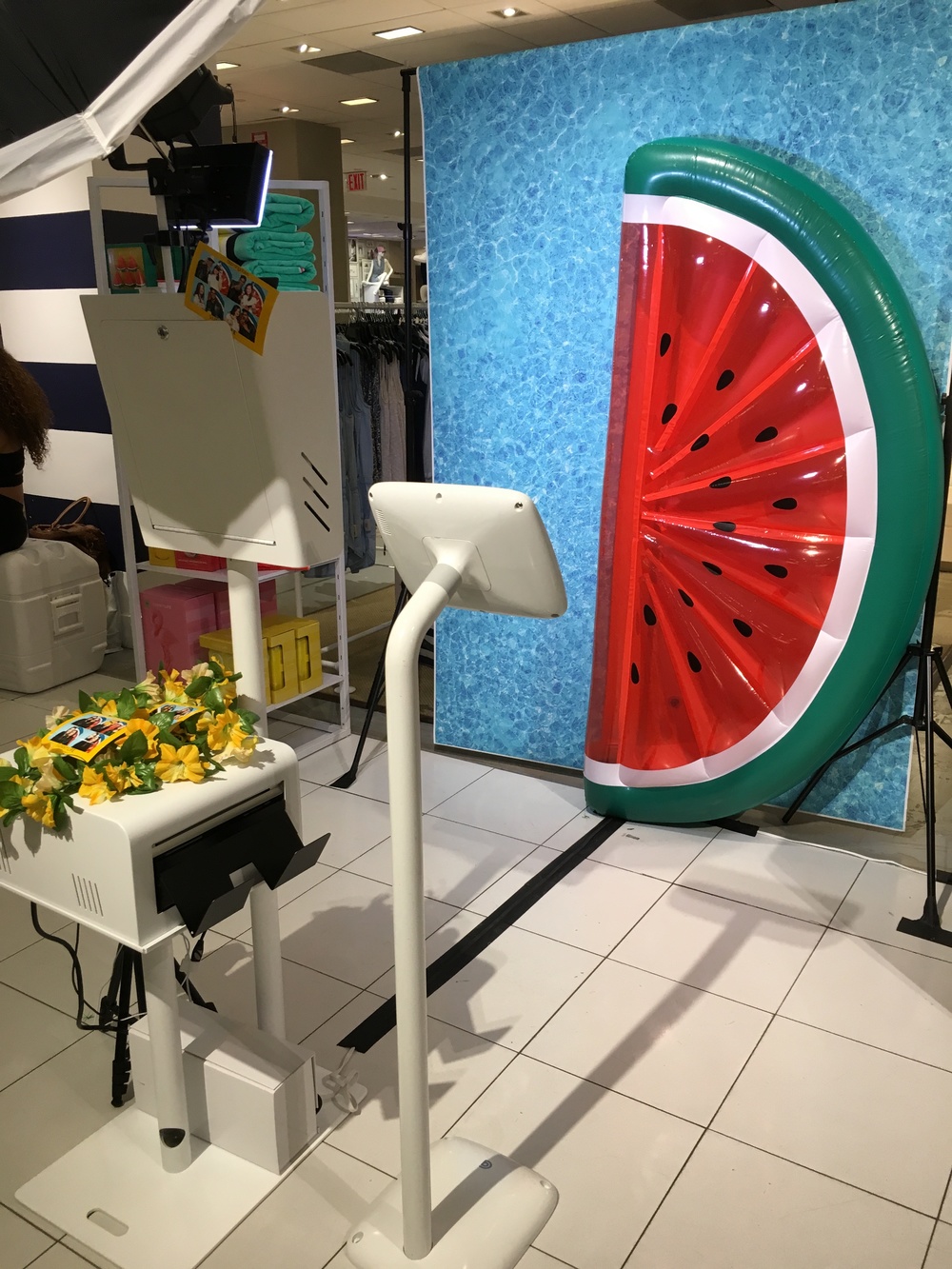 One of Three photo booths with different floats.