Luxury Photo Booth at NY Rangers Reunion
1994 Stanley Cup Winning Rangers Team Celebrates 25 Years with Fans in Open Air Photobooth
Twenty five years after winning the Stanley Cup, the 1993-94 New York Rangers hockey team reunited at Pier 17. Three hundred fans attended to catch up with players in a panel discussion and discuss their time on the ice. And, afterwards, Shake and Share Media was there to capture the meet-and-greet moments of sports fans meeting their idols!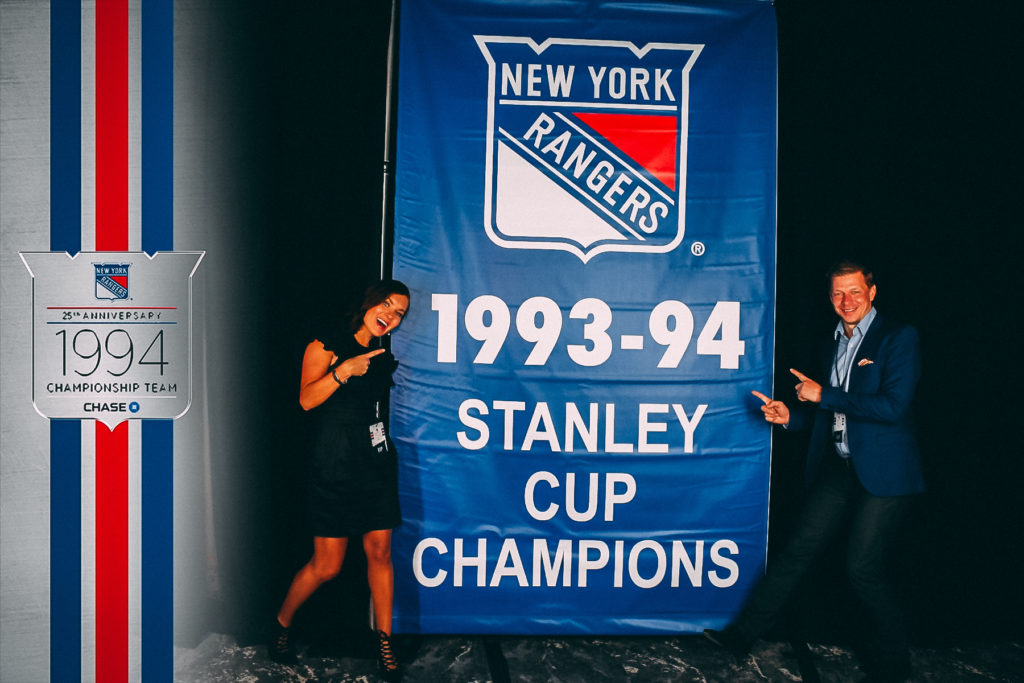 Now, we've grown accustomed to guests being beyond thrilled that they are able to instantly share their digital photos. In this age of social media, we are noticing less of a demand for actual printed copies of photographs with our photo booths.
However, in a satisfying twist, the Rangers' fans were ecstatic to receive a physical moment with the Stanley Cup champions! Maybe it's because they're old school, or maybe they were (accurately) more concerned with having a lasting keepsake than showing their friends what they'd been up to? Whatever the reason, we're always more than happy to oblige!
From behind a blue velvet rope, our team was reminded of the absolutely endless list of events that could benefit from any one of our luxury photobooth services. Once upon a time the usefulness of a photobooth hardly reached further than weddings or birthdays! Never-did-we-ever think we'd be working with a championship NHL team. But every day we are surprised and encouraged by what's next on the roster for Shake and Share Media!
Follow us to more fun events on our Instagram!