Luxury Photo Booth for Lancome
Top Beauty Brand Uses Luxury Photo Booth to Treat its Customers at New Product Launch
Boy, oh boy, do we love working with beauty and fashion brands here at Shake and Share Media! After all, one of our highest priorities is to make people feel excited about the way they look. And who better to team up with in this endeavor, than brands with the same motive? Lancome recently launched its new anti-aging skin care collection, Absolue. To celebrate, they wanted to treat their customers and build some excitement for the new line at the Bloomingdale's flagship on 59th St. When they asked our team to join, we knew right away that we'd need to bring our best equipment – the Luxury Photo Booth – with studio lighting and a high-quality DSLR camera to capture the glam!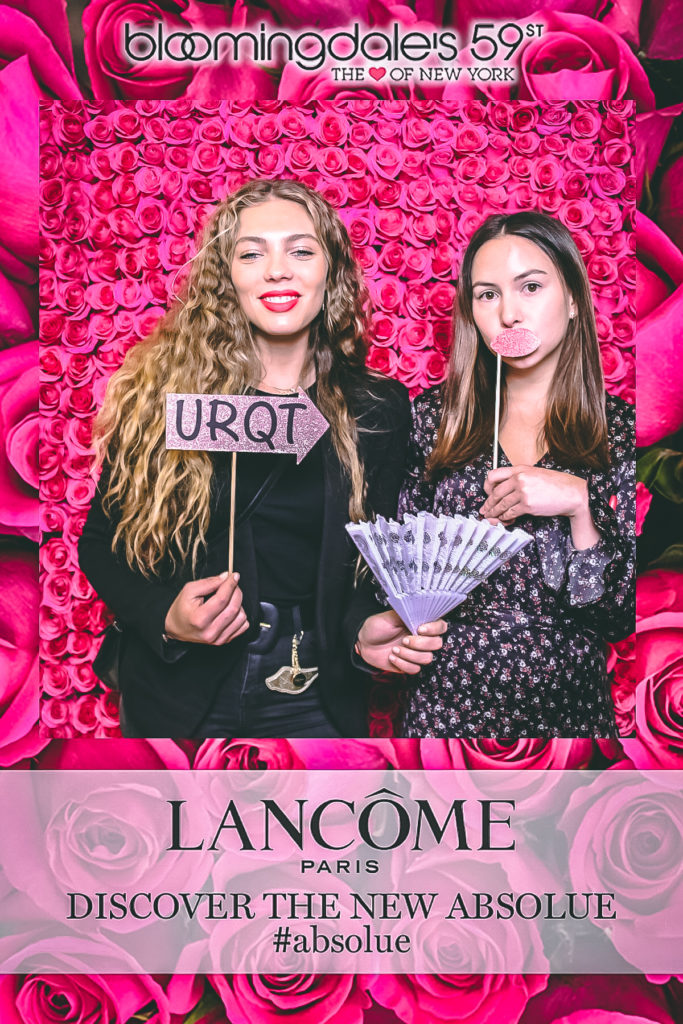 The set up for this photo booth was truly stunning to behold. Lancome brought in a breathtaking living wall of hot pink roses to use as our backdrop. And a team of enthusiastic makeup artists was waiting in the wings to beautify our "models" before they stepped in front of the camera! The whole experience was an exciting, empowering way to get some attention for Absolue while giving confidence to their customers!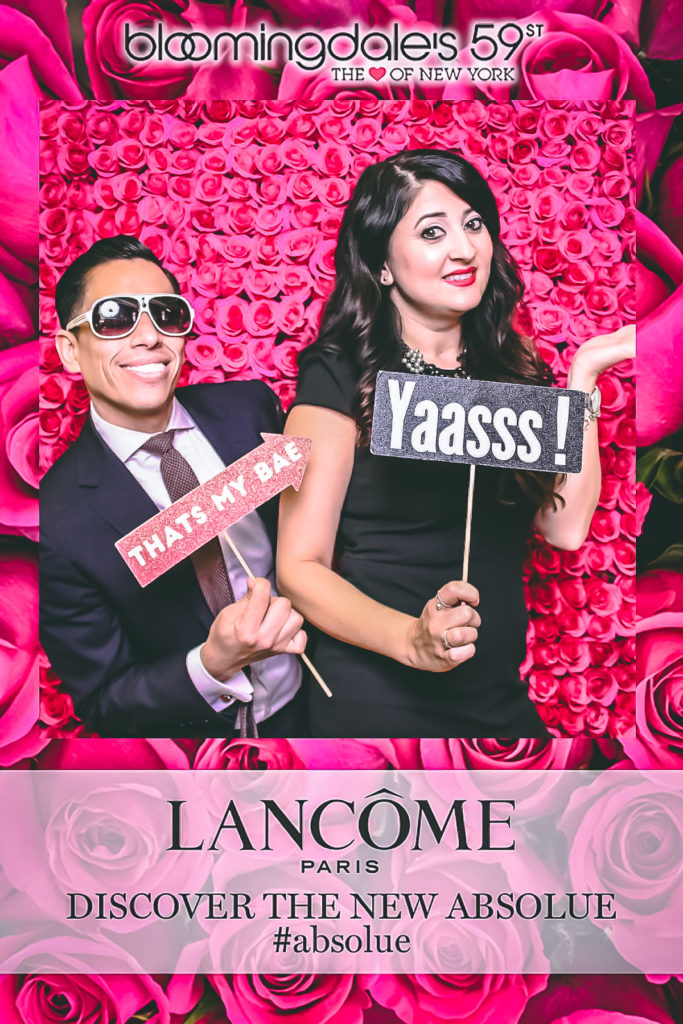 This type of experiential marketing is such a powerful tool for beauty and fashion brands. Women who expect just an ordinary day get the chance to be pampered and photographed by professionals with no commitment. And, in their excitement, they share the experience with friends and other potential customers via our instant social sharing capabilities!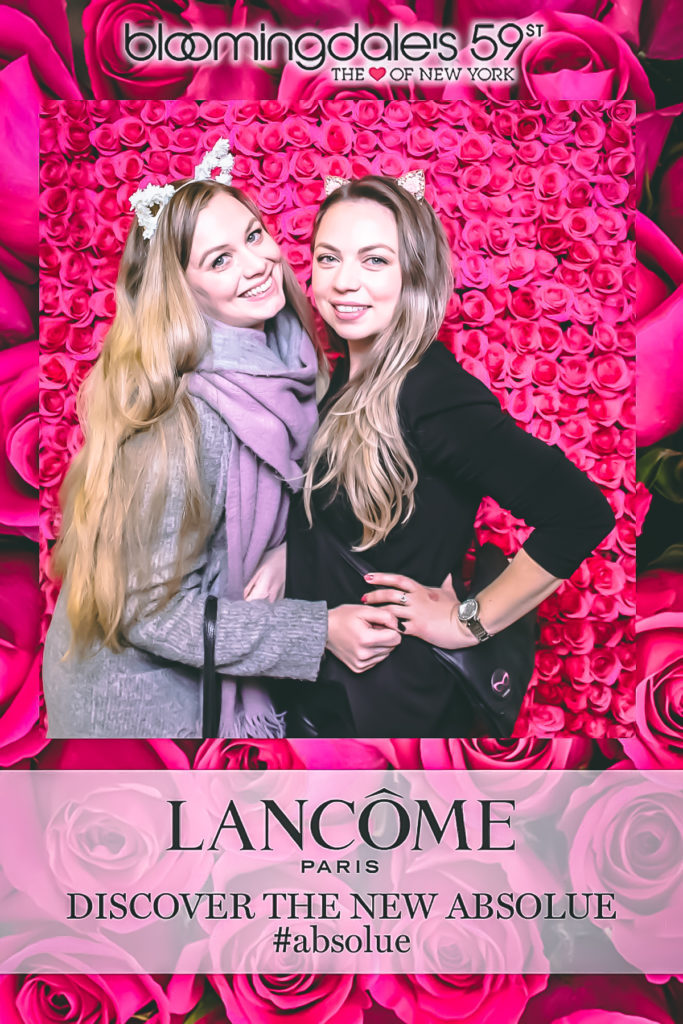 Speaking of social media, follow us on Instagram to keep up to date with all of our new projects!