In-Motion Video Booth at The William Vale Hotel
In-Motion Video Booth Adds Extra Glam to Williamsburg Wedding
For months, we have been dreaming of the day that our in-motion video booth would get its first wedding invitation! As far as we know, there simply is no better curated event to make Instagram-ready videos than a ritzy, prohibition-style wedding. The dressed-to-the-nines couples. The champagne. The inexplicably gorgeous venue (William Vale we WILL be back!). All things considered, this may have been just as exciting a day for our team as it was for the bride and groom!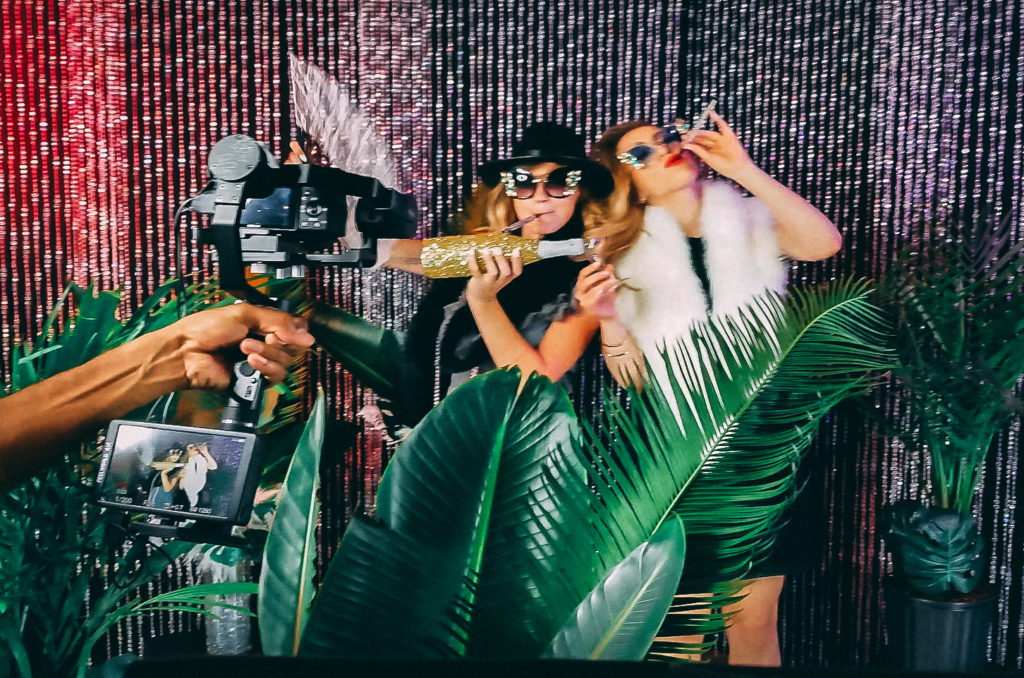 The in-motion video booth was set up in the foyer and dazzled with hanging beads and multi-colored LED lights. Consequently, it did not take long for the first guests to step in for their video booth experience! Adorned with custom props (think furs and fedoras), everyone from the flower girl to the father-of-the-bride let loose for the camera. Afterwards, the videos were edited on-site and were ready to be viewed in just a matter of minutes. During editing, our technician set the clips to music and enhanced the footage with special effects. Ultimately, the finished "music videos," as we call them, were played in a slideshow on our 4KTV and uploaded to an online gallery for guests to retrieve.
The best thing about having an in-motion video booth at any event is the unlimited amount of creativity we are able to put into the production. We design every aspect of filming–from the set, to the props, to the video formatting–specifically for our clients. And most importantly, these booths are just. PLAIN. FUN.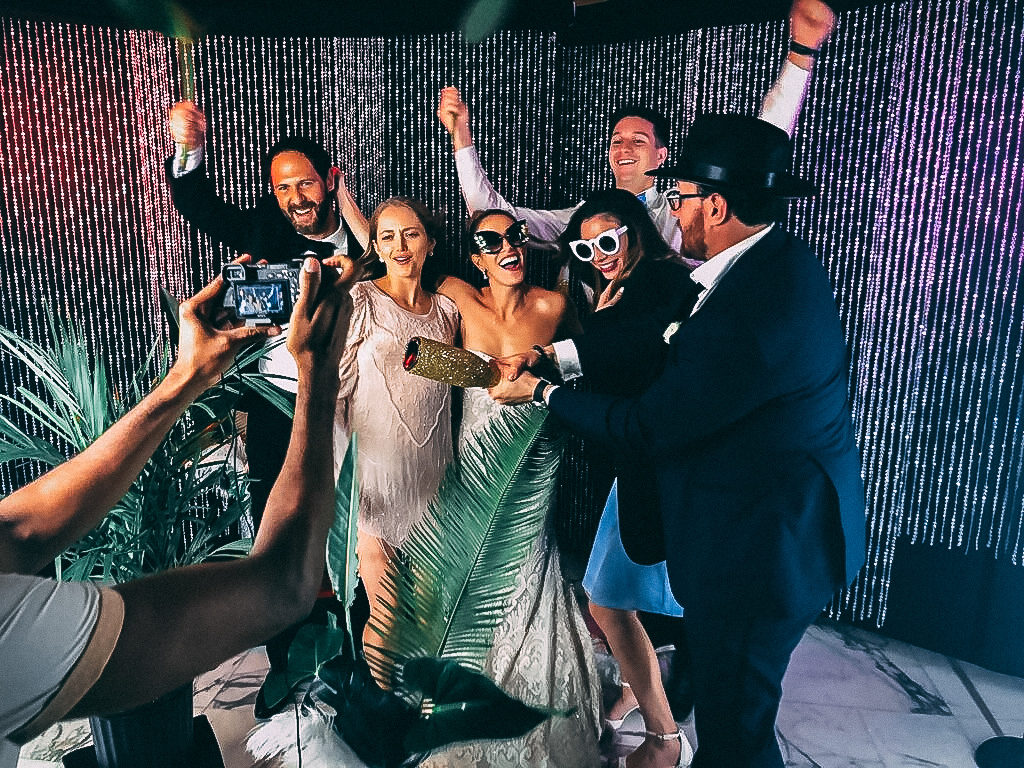 Congrats to Tom and Fay!