Experiential Marketing Feature at Lightbox
Thomson Reuter Hosts their O.P.E.N. Series at Lightbox
Thomson Reuters, a worldwide business solutions company, hosted the finale of their three part O.P.E.N. series at Lightbox in Midtown. This forum, titled "On the Brink: Wealth Revolution" was a networking event for their most strategic financial customers. Surely, we may not have fully comprehended every topic discussed that evening. But what we DO understand is experiential marketing and the end game for Thomson Reuters gathering so many of its clients together! Our open-air photo booth was a key feature adding entertainment value to a work-related event.
Lightbox is an incredible venue for any social gathering or corporate function looking to bridge the gap between art and technology. The space is a 360 degree digital stage which immerses guests in the surrounding projections. This cutting edge event tech adds a creative edge to otherwise dull presentations. Above the speakers, guests stepped away for a bit of fun in our booth with colleagues and new acquaintances.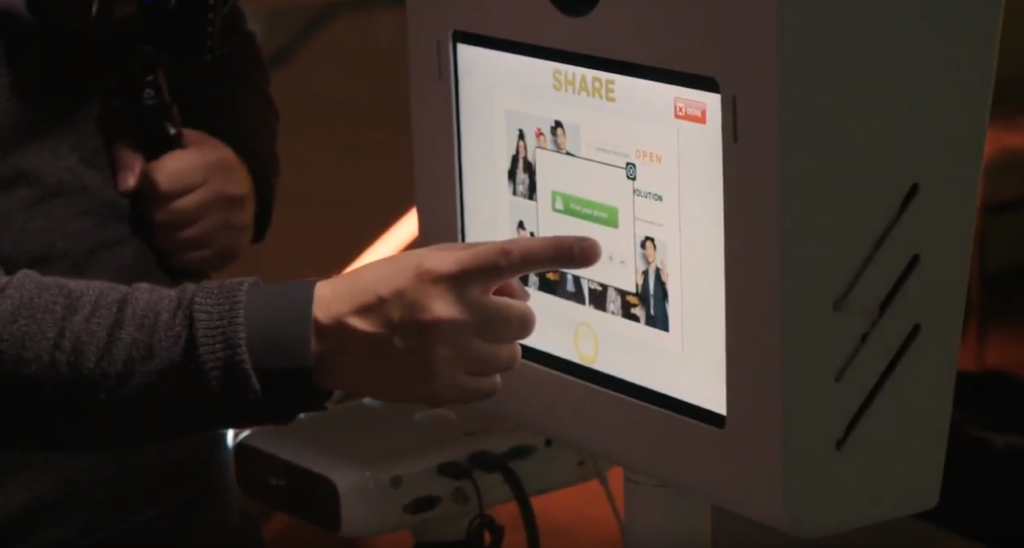 Shake and Share Media stands out as one of many ways to add experiential marketing to a corporate event. In the long run, connecting your brand to an exciting experience helps cement your business in a customer's memories. And, to be sure, we're not making photographs, videos, or Instagram posts. We're creating just that: memorable experiences.