Brand Activations for Summer Events
Don't Forget to Include a Photo or Video Booth at Your Events this Summer!
Here on the East Coast (yes, direct hit at West Coast) we have this life-changing seasonal phenomenon called summer. For just a few months out of the year, that coast line we refuse to abandon reawakens and cooped up New Yorkers reemerge from their Seamless wastelands aka apartments to enjoy the sunshine and outdoor seating. And, after a winter of bonding with coat check attendants and misbehaving office Santas, Shake and Share Media is ready to join you at your summer events!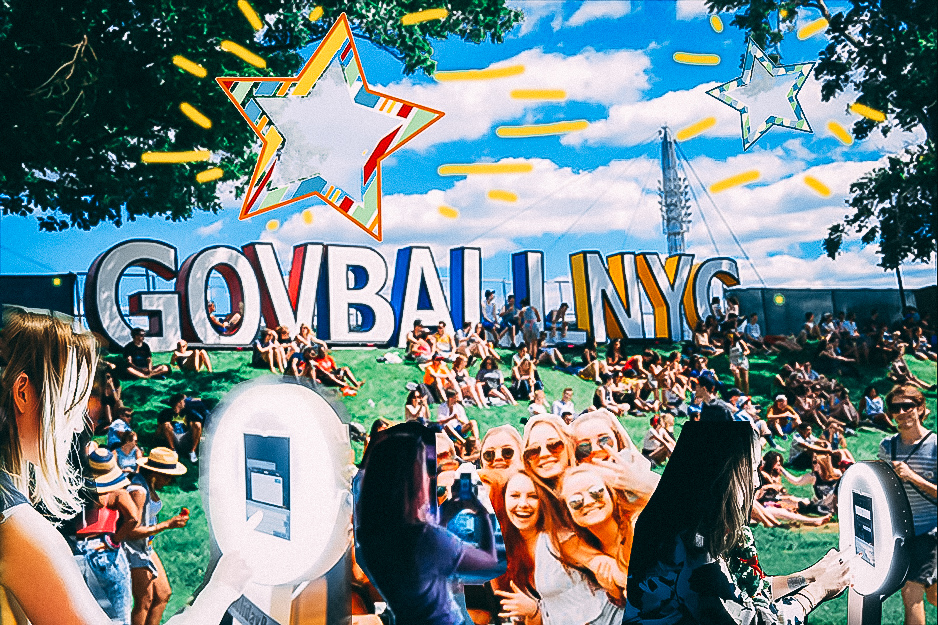 Let's just take one quick moment to correct a common misconception about our photo and video booths: many of our services are outdoor-capable, with just a bit of foresight and flexibility! In fact, we brought our Boomerang Booth to the Hong Kong Dragon Boat Festival and Curlfest 2018! AND our In-Motion Video Booth was a hit at last year's NYC Pride Island!
The only three things that we must have in order to join you at an outdoor summer event are:
a power source
a sturdy base or firm, flat ground
shelter from the elements (this may include direct sunlight!)
With just these simple essentials, there is no music festival, street fair, or Governors Island themed celebration at which we wouldn't jump at the chance to be featured! And don't worry; we never leave home without our own WiFi. The instant social media sharing lives on no matter the location!
So, before you choose the rosé. Or hang the lantern lights. And definitely before you go and hire a face painter. Shoot us an e-mail or give us a call so we can discuss booking one of Shake and Share Media's photo or video booths for your summer event!
And let's get this Dog Days Party started!