Boomerang Booth at Dragon Boat Festival
Macy's Sponsors Boomerang Booth at Annual Hong Kong Dragon Boat Festival
Our friends at Macy's invited Shake and Share Media to join their sponsored tent at the 2018 Hong Kong Dragon Boat Festival. The two-day event takes place every year in Flushing Meadows Corona Park and is the oldest festival of its kind in the United States. Teams from across the Tri-State area compete in the dragon boat races on Meadow Lake. Live music, dance performances, parades, food trucks, and tents for the dedicated vendors take over the green. This year was our first joining the Macy's team with our boomerang booth, and we had a blast!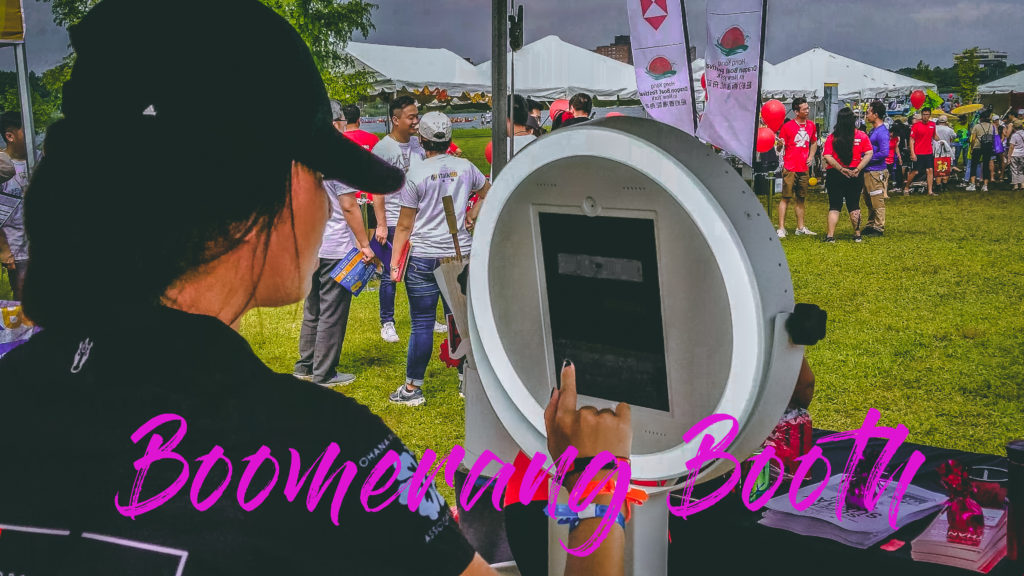 Outdoor venues can be a bit tricky when it comes to photo booths. But our versatile Boomerang Booth (with the all-flattering ring light!) is lightweight and sleek enough to work in any event space, and this was no exception. The booth is able to take still shots and boomerangs, but the energy channeled through the latter adds extra eye candy on social media. The backdrop was crimson fringe, which shimmered in the breeze and created an extra layer of movement behind the participants. And, because we always bring our own Wi-Fi, the boomerangs were posted from our social media kiosk in real time!
The weekend of the Dragon Boat Festival was, unfortunately, plagued by soggy weather. But we are a team of troopers, and not even a torrential downpour will stop our crew! Our Boomerang Booth continued to run under the safety of the tent, and the ring light overpowered the gray skies. Shake and Share Media is committed to capturing you at your best–rain or shine!